Social Media
Kickstart your business with automatic reporting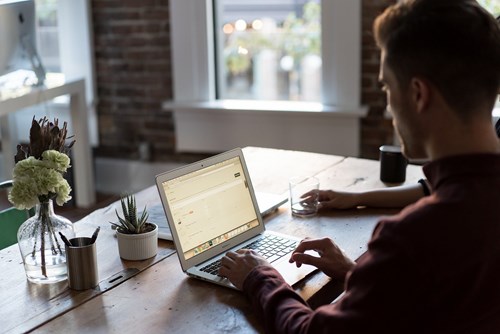 We all know too well just how time-consuming reporting is. Extracting specific data and pasting into a separate document, chart or table of results. Painstakingly checking individual entries to ensure accuracy and precision.
Whether you have a humble portfolio of clients or a large, diverse collection, creating individual client reports requires a lot of effort and time.
According to Wordstream, 59% of those interviewed spend a minimum of one hour on reporting per week, and this is only per client! 
Luckily, this is where automated reporting software comes in to make your life that much easier! Find out more about automatic reporting and see how you can implement it into your business and make your life simpler.
So, what exactly is automatic reporting?
Automatic reporting is simply the process of automatically sending reports at a certain time; for example, every Monday morning at 10 am. Or after a certain event, like a recent sales deal being achieved or after a large campaign.
Automatic reporting can cover several aspects of a business depending on what the receiver wants to explore.
Overall, automated reporting is a fabulous way to improve productivity, motivate employees and to prioritise the most important tasks.
Let automated reporting systems do all the hard work for you
Generally speaking, to send these automated reports, the software takes all of your data and information and automatically generates a report.
This automated report presents all of your data in an easy-to-read format as well as relevant charts and graphs. Reporting systems may also emphasise any trends or unusual activity within the data set.
Each automated reporting system works differently but this is the general idea. Do you want to know which metrics you should be including in your report? Then check out our ultimate guide on creating customisable client reports.
What are the benefits of report automation?
We all know the saying "work smarter, not harder". Well, this is exactly what automatic reporting does for you.
You no longer have to spend hours on a Sunday evening staring at your screen, manually duplicating data for your client report that is due every Monday morning at 10 am.
For every minute spent organising, an hour is earned
One of the main benefits of automatic reporting is the organisation aspect. With automated reporting, you can quickly plan and schedule your reports without having to manually dispatch reports to individual clients repeatedly.
This allows you to save time, and work smarter rather than harder.
Power up your productivity
By using automatic reporting, you will have more time to spend on other tasks and projects. The time you are currently using can be automated, and this can give you the exact same results or even better results.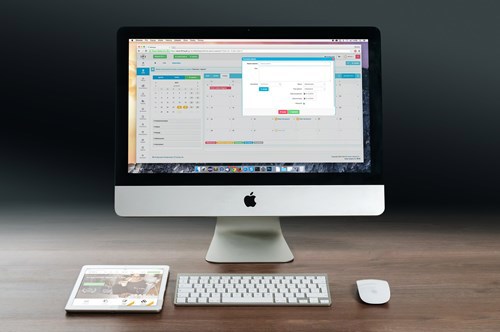 Freeing up your time to be able to work on other projects will increase your productivity and allow you to manage your time more efficiently.
Take your reports to a new level
Utilising an automated reporting system will provide you with the opportunity to offer your clients a better, more in-depth report.
Usually, the more comprehensive and detailed your report, the more time and effort it takes to gather and analyse the data. Using automatic reporting will help you dig deeper without all the extra work and allow you to offer high-quality reports with little effort.  
We all make mistakes
Along with creating more thorough reports, automatic reporting will also reduce the margin for human error.
Typos and mistakes happen to everyone, no matter how skilled you are. However, your chances are greatly reduced by using an automated reporting system rather than manually inputting data from one Excel sheet to another.
The more the merrier
It's common for a lot of reports to be sent only monthly or quarterly due to the high quality and great effort used to generate these significant reports. However, your client may heavily rely on these reports for important business decisions that can affect you, as an agency.
So, it's in both yours and your client's interest to send these automatic reports regularly with up to date and accurate content.
Also, the more precise and up-to-date the results, the higher the chance of spotting any mistakes or errors sooner rather than 6 months down the line.
Automatic reporting allows you to easily provide frequent, regular reports with no added effort.
What are my options?
There are many automatic reporting tools on the market that can assist you in creating professional-looking client reports. Some are simple and others are a little more complex. Take a look at some of the more popular tools below.
What is a BI tool?
Business Intelligence (BI) tools are software programmes that assist decision-makers by collecting and presenting relevant data. BI systems are effective at processing large quantities of data from different sources to help identify potential business opportunities and insights from the information.
Examples of BI tools include Microsoft Power BI, Google Analytics, IBM Watson and Salesforce. These are great programmes for those who require a high processing rate and need insights from large data sets on a more extensive scale. If you do not require such a large process rate then you should perhaps choose a more accessible program.
Code it
If you already use Excel for your data, you will probably be familiar with visual basics for applications (VBA). Unless you are a seasoned programmer, VBA is very complex to learn for beginners and offers limited opportunities.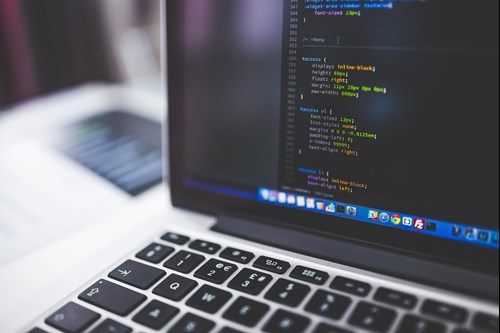 You could always hire a programmer to code your data and help optimise and produce an automated reporting system.
However, hiring a programmer is great for the coding aspect but when it comes to suggesting marketing initiatives that engage with followers or visitors, this may not be the most efficient method.
Automatic reporting tools do not demand any coding tasks and can seamlessly produce client reports without having to use any middlemen.
Other options for automatic reporting
Other tools like Google Data Studio and Tableau are also effective automated reporting systems that are ideal for analysing your data.
Google Data Studio is free to use, however, there are some limitations on which platforms you can extract data from. Meaning, you may have to invest in other areas to be able to view all of your data from different sources.
Tableau (which was recently acquired by Salesforce) is also another great tool. They offer a variety of different training videos for all skill levels, but bear in mind that the tool does require prior knowledge of advanced data analytics such as python and SQL, which may not be suited to everyone!
For a full comparison on Google Data Studio and Tableau, you can find an in-depth article here.
3 ways Agency360 makes automatic reporting effortless
While many tools handle automatic reporting, Agency360 offers a fully smooth solution to analysing and managing reports, all in one location.
Instantly view all your data from different sources such as Facebook Ads and Google Analytics in one straightforward platform.
Use the same platform to generate professional client reports and set up automatic reporting to easily manage your reports.
Check out the reasons why you should be using Agency360 for automatic reporting and make your life simpler.
1.     No coding skills? No problem!
You don't need to be an IT specialist or a programmer to use the Agency360 platform. You are guided every step of the way, and you don't need to have any prior coding or IT knowledge.
Every button is intuitive and the layout is simple and easily readable. You can also find tips and tricks on every page to make sure you are using the platform to its full potential.
Our support team is always there to help you if you need any assistance with the platform, and we can offer you all of our expert knowledge on our all-in-one automated reporting system.
2.     Swift scheduling  
Agency360 offers you an easy way to set up your automatic reporting for your client reports. Not only can you set up automated reports, but you can seamlessly click from analytics to reporting in one location.
Our all-in-one platform takes all the relevant data into one place without the need for logging in and out of separate pages. You can then simply formulate and schedule professional automatic reports in one easy-to-navigate location.
3.     Your possibilities are endless
With other automated reporting tools, there may be some limitations with which platforms the software can integrate with.
This is not ideal if your clients use a variety of platforms, and you will most likely be required to further invest resources into extracting your data from other not yet supported sources.
With Agency360, we currently integrate with 1500 apps, including Google Analytics, Web CRM, Slack and many more. 
Try it out, it's free!
Do you want to try Agency360? Well, sign up for your free 14 day trial! No credit card is required, and there are no obligations.