Social Media
The ultimate guide on Facebook ad reporting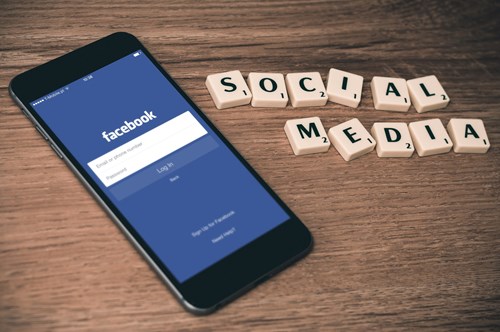 There's currently over 80 million small companies using Facebook's business tools, like ad reporting - are you one of them?
If not, don't worry. Check out our ultimate guide on Facebook ad reporting and find out more about why you should run Facebook ad reporting, and how you can easily create Facebook ad reports.
Are you ready to boost your Facebook ad knowledge? Then keep reading!
Do you use Facebook as your main distribution channel? And do you monitor your Facebook ads?
Because monitoring your Facebook ads is just as important as running them! Check out our ultimate guide to Facebook ad reporting and find out how you can easily optimise your ads and create professional ad reports.
There's currently over 80 million small companies using Facebook's business tools, like ad reporting - are you one of them?
If not, don't worry. Check out our ultimate guide on Facebook ad reporting and find out more about why you should run Facebook ad reporting, and how you can easily create Facebook ad reports. 
Are you ready to boost your Facebook ad knowledge? Then keep reading!
Why do you need to do Facebook ad reporting?
Running a Facebook ad is all fine and well. However, you should be analysing and optimising your ads to ensure the best possible advert.
Thankfully, this is made incredibly easy by utilising the Facebook ads reporting tool. But why should you do Facebook ad reporting? And does it have any benefits?
Get better insights to your ad
By running a Facebook ad report, you can easily obtain information on the performance of your ad. Facebook ad reporting gives you all the insights on your ad, such as cost per click, number of total clicks and click through rate.
All this information is gold and can be used to determine whether your ad has met your goals or not. Perhaps your target was to reach 500 clicks for this particular ad.
Gathering all the insights behind the ad can help you measure the performance of each Facebook ad, and compare these insights to your goals.
Keep your eye on the money ball
You want to know how much this ad is costing you? Or how much return on investment you are really getting back?
Since Facebook ad reporting gives you the information related to ad costs, like cost per website purchase, amount spent and website conversion cost, you can easily view your financial position for each Facebook ad.
This information can also help you identify whether this ad is worthwhile or not. For example, perhaps your cost per click is higher than you would like.
You can then adjust your ad to lower your cost per click or alter some other aspects that will help reduce the cost of running your ad on Facebook.
Optimise your ads
Having an insight to your ad from Facebook ad reporting gives you the precious analytics and data relating to your brand's audience, country, device and Facebook behaviours.
This data is valuable and can give you even more details into the type of Facebook users that your ad is reaching.
You can use this data to your advantage and completely optimise your ads.
For instance, say you notice from Facebook ad reporting that the majority of users that engage and interact with your ad are aged between 18 to 25 years old and predominately use their smartphone.
This data can be compared to your business's ideal consumer, and the ad can then be altered (if needed) to target this new emerging demographic on Facebook. 
Not only can the ad be optimised for the ideal consumer, but other creative aspects of the ad, like imagery, content and video, can be optimised and .
Then you can use the Facebook ad reporting tool to measure these results and identify which one performed better.
Which metrics should you measure when doing Facebook ad reporting?
Usually when running an ad, a business has a specific goal in mind. For example, to increase engagement or maybe to increase clicks or website conversions. But there are a few metrics that are useful to measure and give the most insight to your ad.
Click through rate
If you goal is to increase clicks and get users to visit your website, then click through rate is a very useful metric to measure.
This measures the number of users that click on your ad when they see it. The higher the click through rate, the more successful the ad is at enticing users to click and explore your business.
Amount spent
This metric is more of a practical metric to measure. With Facebook ad reporting, you can easily view how much you have spent on your campaign so far.
You can also select a chosen period, for example if you want to know how much you spent between April and June.
Viewing the amount spent can be useful if you are focusing on the budgetary aspects of your Facebook ads. It can also be used to identify the return on investment of your ad.
Post engagement
Analysing your post's engagement is the best way to monitor how your audience is interacting with your ad.
This metric measures a number of actions, such as liking the ad, commenting or sharing the ad, clicking a call to action (CTA) button or clicking on a link.
Where do you find the performance of your Facebook ads?
When you set up your Facebook business account, you should have an administrator associated to the account.
From there, you click on Ads Manager, and then you can access your ad account by either clicking on Measure & Report and then Ads Reporting.
Or you can access the Facebook Ad reporting page directly from your ad or campaign by clicking Reports and then Export.
Once you have opened an existing report on your ad's Facebook reporting page, you will be able to see all the insights into your ad.
Click on the campaigns tab along the top bar of the page, and you will see a full overview relating to the performance of your ads, such as cost per click, unique link clicks and impressions.
To view the performance of each ad, simply click on each ad within the campaign tab. Here, you will get a further breakdown of the performance of the ad with each metric.
How can you use your Facebook ad reports for future use?
Facebook Ad reporting can be used for many different goals and targets. You can select goals depending on your business, such as increasing your traffic or maybe increasing page likes.
Easily boost your traffic
Increasing your traffic is a common objective when using Facebook ad reporting. It is super easy to set up and can be great for remarketing. Perhaps you're looking to remarket to target users who watch a lot of videos or who engage a lot.
When it comes to the ad placement, you would want to select the high visibility places like Facebook feed and stories. 
After your ad set is complete, you're set up to monitor your traffic. To encourage conversions, you can also include an offer, or perhaps a discount, at ad level to entice users to click on your ad.
This type of metric combined with conversions will generate leads, as well as increase traffic, which can be seen on your Facebook ad report.
Another great objective to measure is the page likes, which is often an overlooked metric. When a user likes your page, they are more likely to further engage with your business's posts.
You can easily target these users by creating a straightforward campaign on Facebook ads. In your Facebook ad report, you will be able to see all your followers under the Liked section.
These types of ads are simple yet powerful. Facebook like ads make it simple for the audience to like your page without having to actually visit it.
More potential with more leads
A common marketing objective amongst businesses is to increase leads. In particular, hot or warm leads are the ones most desired by companies, as these are the leads that have the highest potential to convert to a sale.
With Facebook ads, you can easily set this as one of your objectives when you first create your campaign.
Just remember to refine your audience so that Facebook can target users who are the most suitable and relevant to your target group.
You can also target users with specific interests or hobbies when you create your ad, giving you the most targeted strategy.
Keep the placement of your ad on automatic as this will show your ad on high traffic placements that match your target audience. It will also maximise your budget.
Quickly boost your sales
Facebook have come a long way with developing their ads and have made it very easy for users to shop without leaving Facebook via ad campaigns.
Along with a targeted ad, you can even create custom audience or a lookalike audience (an audience group that will help you reach users that have similar interests or behaviours as the users who have previously purchased from your store/app) to increase the success of your ad.
These types of ads are usually very successful, especially when paired with a call to action or special discount.
Using urgency is also a great way to increase clicks, for instance offering a special discount for a limited time only.
Check out Facebook's guide here to learn more about boosting sales with this type of campaign.
How to automate your Facebook ad reporting
Automating your Facebook ads reporting is an easy way to keep track of all your campaigns and receive regular reports without having to actively view your insights every week or so.
You can set up automatic Facebook ad reporting on Facebook's Ad Manager, but you can also easily schedule automated reports using Agency360. 
See our step by step guides below and start automatically receiving automated reports.
Using Facebook Ad Reporting
To set up these regular reports, you should open your report in the Ad Manager on the Facebook ad reporting page.
Simply click on the drop down menu next to the save button and click save as. This will take you to the report settings menu where you can click on the schedule email box.
Enter the receivers' email and enter a time and date, and then click confirm. That's your automated Facebook ad reporting set up.
Using Agency360
An even easier way to set up automated Facebook ad reporting is by using Agency360. Not only can you set up automated reporting for Facebook ads, but you can view all of your important insights from different platforms in one easy-to-navigate location.
Simply login to your client dashboard and click on reports on the side menu, and then select schedule report.
Here, you can find all your metrics from every platform, including Instagram, Google Ads, LinkedIn Ads and many more.
Say you want to create an automated report that includes both Facebook ads and Google Ads.
You would simply select these three metrics for them to be included in your report.
With Agency360, you no longer have to log in to each individual platform to obtain your insights. Agency360 makes it easy and simple to access all your insights in one platform.
You also have the opportunity to create completely customisable reports for your clients; complete with brand colourings and logos. This gives your clients a tailored and detailed overview of their business plus a great experience with very little effort on your end.
Want to know more about Agency360? Sign up for a 14 day free trial, and watch your business grow to the next level.