SEO
Local SEO tips - 5 strategies to increase local ranking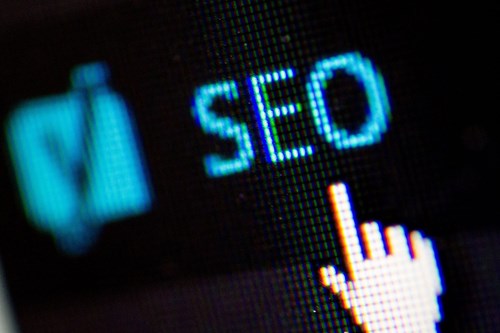 Did you know that in 2018, there was a 900% increase in mobile searches that included "___ near me"? Local SEO has become a part of an important strategy that can generate leads, traffic, and potential sales for businesses.
Local SEO is just a small part of an overall SEO strategy, but it is an important part with huge potential. Check out our local SEO tips below and open your business to this massive opportunity.
What is local SEO?
We've all used Google to search for something we need. A pharmacy near me or a supermarket near me. Google has made it easy to find all the things we need.
For users, this makes it super easy to navigate a new city or find our way around town. For businesses, this opens a huge potential for more customers and sales.
Local SEO is a way to boost your business's visibility and presence on location-based searches. It is very similar to ordinary SEO, except local SEO is focused on location.
For instance, a Google user may search for a marketing agency in a specific city, region, or "near me". The specification of location shows Google from where to provide results and lets them show results from only that specified area.
Why should businesses focus on local SEO?
We all know the importance of SEO, but what's the importance of local SEO? Find out more local SEO tips below and learn about the many benefits that come along with it.
Increased leads
Among other things, local SEO is a huge driver at generating large amounts of traffic to your business and website.
Well-executed local SEO increases your position in the search engine result pages (SERP), which puts you at the forefront of user's searches, and a higher position is one of the best assets you can have.
Usually, when you carry out a location-based search, Google displays the three most popular establishments.
Let's say you search for "marketing bureau in London". Well, Google will display three results along with their useful map, contact details of the business, reviews, and other handy information.
This position is the most coveted when it comes to local SEO. This is called a local 3-pack listing and has the potential to generate loads of traffic.
Over 40% of users who carried out a location-based search clicked only on the businesses listed within the 3-pack listing, and less than 10% clicked to see more places.
You can also see the business's contact information on the 3-pack listing making it easy for customers to contact you. One study found that over 60% of mobile users have called a business directly from Google search results, meaning the potential for increased traffic and leads to your business from local SEO is huge, and the opportunity to convert these leads is even bigger and not to be missed.
Get discovered
Perfecting your business's local SEO will also help you reach a wider audience. Having your business featured in the top of the Google results opens up the potential to reach thousands of users.
Local SEO searches are commonly carried out by non-locals, perhaps tourists or people visiting your local city for business or work. So, you can harness all these potential leads and put your business name out there for non-local users to discover.
It is certainly a niche market, but if you are able to capture it, the benefits will make it worth it.
5 local SEO tips
Check out our local business SEO tips to optimise your business's website and generate more traffic.
1.     Location, location, location
The first local SEO tip is to ensure that you have location pages for your website. Google crawlers specifically look for location pages to show users the most relevant results.
If you have a location-specific landing page on your website for your business, Google can easily identify your website and display it in the local search results for the user.
Be sure to include your full address and any other additional details that customers may need to know. Keep in mind that for this local SEO tip, you have to be consistent about the way you present your contact information. Any abbreviations must be carried through to other pages consistently to be approved by Google.
2.     Improve NAP consistencies
Similar to the previous local SEO tip concerning location information. We talked about consistency in the previous tip, however, you really have to be picky when it comes to your name, address, and phone number (NAP).
For this local SEO tip to work, your details have to be completely 100% consistent everywhere. Even if your business name includes Ltd, PLC, or any other abbreviation, it needs to be included on your platforms.
You should also pay careful attention to office numbers or how street and road names are written, as these small details can really bring you down, and you will be penalised for them.
3.     Google My Business
Another one of our local SEO tips is to completely optimise your Google My Business account. Here, you can find all your business's contact information and details.
Log in to the platform and check that your details are correct. You can also write a quick description of your business, what you offer, your opening hours, and a link to your website.
Remember to sell yourself and make it sound inviting and persuasive. Your profile picture should be your brand logo, and your account should feature pictures of your products or services, establishment, logos, or other visual content.
Try to make these photos high quality and professional as blurry or pixelated pictures may make your business look messy and careless. 
4.     Backlinks
Next in line of good local SEO tips is to create high-quality backlinks for your website. This is a good idea as it shows Google that you are a reputable source, but also that you are where you say you are located.
For example, you can try to build a relationship and create a backlink with a local newspaper or maybe a local organisation. These location pointers will further empathise your whereabouts to Google and support your local SEO strategy.
5.     Review your reviews
The last of our local SEO tips is the importance of your reviews. What people say or think about your business is crucial and Google really values this.
If you are able to get a positive review from your latest satisfied customer, Google will instantly increase your rank and give you a better position on the SERP.
Another little local SEO tip is that by generating positive reviews you not only showcase your happy customers, but your business also takes up more space on the SERP.
You can add subpages and other landing pages to take up more real estate and increase your chances of being the most clicked from the results page.
As we said earlier, local SEO is just a small part of SEO. It should be incorporated into your overall SEO strategy to work most effectively. However, the bottom line is that local SEO can unleash a huge amount of traffic and potential customers to your business, so it's almost too good to miss out on.
We hope our local SEO tips can help you and your business.