SEO
SEO site audit: What do you need to know?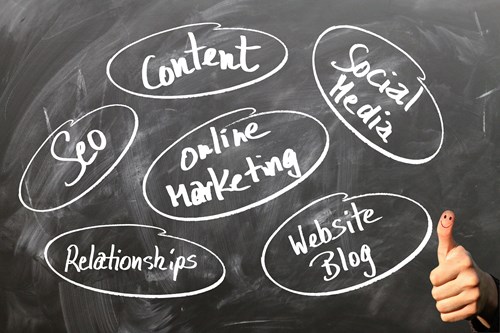 Optimising your site is a crucial step in any marketing strategy. Ensuring that your site is in keeping with your brand and does not deter visitors are the basics. But optimising your site to become the best it can possibly be is taking things a step further.
Using a SEO site audit can elevate your site and optimise it to become even better. Keep reading to find out more about SEO site audits and how you can use them to reach your goals.
What is a site audit?
Just like with a financial audit, a SEO site audit is an inspection of the company's files. But instead of financial records, it is concerning the business's website. Think of it like an evaluation or assessment of your website. This assessment inspects the site's overall likelihood to appear in the SERPs (search engine results pages).
A SEO site audit is carried out by checking each, individual, item on your  SEO site audit list and identifying whether there are any problems or issues that should be solved or optimised to up your website's performance and rank on search engine. 
A site audit is almost like an assessment of its ability to be read by search engines. Your site may be very aesthetically pleasing or feature a cool layout or theme, however this is pointless if your site cannot be read by Google or Bing.
By carrying out a SEO site audit, you can determine what is dragging your site's performance down and what aspects are boosting your performance.
Boost your Google Rankings
Unfortunately, there is no one simple solution to boost Google rankings. It takes many different, ongoing strategies to boost your Google ranking.
Check out a few suggestions below to improve your SEO ranking. These can easily be incorporated into your SEO site audit list to ensure that you are not missing any opportunities.
Check out your meta descriptions
Meta descriptions are the first glimpse of your website for most web visitors. This means they are super important and can be the difference between a click or not.
The more inviting and tempting your meta description is, the more clicks it will generate. This is a simple technique that is sometimes forgotten about.
Make sure that each of your meta descriptions are unique, since every page is different. Also try to include the keywords in your meta description to attract quality visitors that have a genuine query.
User experience (UX) is key
Search engines want to give their users the best possible experience, and that means presenting users with the highest quality sites.
In order to become one of those sites that Google recommends to their users, you have to ensure that your user experience is as good as it can possibly be. This can be a large aspect of your SEO site audit; to ensure that your visitors have the best interaction with your site.
Keep a consistent colour scheme
For instance, consider the colours that are used on your site. Are these colours in keeping with your branding or are they a random choice?
Making sure that your site has a consistent colour scheme will help your readers view the content like text and images.
Also consider the visuals of your text, for example, all headings and backlinks should stand out and be easy to read.
Images and videos to keep it interesting
Nobody likes to read a large wall of text, especially off of a screen. To combat this, you can add some interesting images and videos to your site.
This is very useful if you want to demonstrate your product or service via video. Perhaps you could create a short presentation of your product or service and show how it works, or perhaps tell the story behind your business.
When it comes to a SEO site audit, bear in mind that you should try keep a balance between text and image, and only insert images or videos where necessary.
Performance in desktop version
When considering desktop websites, you need to consider a few different things to perform desktop optimisation.
The importance of the fold
Considering the layout of your website in desktop is crucial when developing a SEO landing page. By ensuring that all your most significant information, such as contact details, CTAs (call-to-actions) and main points, are above the fold will help you achieve this.
According to a Google study, content that was shown above the fold had a 73% visibility compared to the content displayed below the fold that had just 44% visibility.
Wherever you decide to place your call-to-action button or details, try to place it next to a particular piece of persuasive text, as this will reap the best results.
Performance in mobile version
Nearly everyone has a smartphone these days and this increases the importance of optimising your site to become mobile friendly.
Mobile optimisation is so important to boosting your site's position in the search engine. Mobile friendly websites are one of the ways search engines rate the quality of a site.
If your site is not mobile friendly or is but does not provide a great user experience, then your rank will suffer.
Optimising landing pages
Your landing page is the opening scene for your website, and ensuring they are properly optimised will increase your user experience and therefore your site's position in the SERPs.
Considering the tips we have covered earlier on in this article, such as keeping the most significant information above the fold and ensuring a consistent colour scheme, will be effective ways to optimise your landing page.
If you have a mobile friendly landing page, then analysing the landing page for any issues is a great technique when it comes to SEO site audit.
It is also worth investigating your bounce rate or visitor's site journey to understand where your visitors are attracted to the most or where they are exiting.
Using Agency360 for your SEO site audit
Agency360 makes it simple to analyse your website's performance and ranking plus measure any other metrics all in one easy-to-navigate platform.
Simply log into your account and select your desired client. Once logged in to your client's dashboard, simply click site audit from the side bar menu.
Here you will find your client's complete SEO site audit.
Along the top, you can view all your client's information, like their broken links, passed checks and desktop optimisation etc.
You can learn more about each individual component by clicking on the small information icon.
In order to create reports to present your SEO site audit, simply click on the reports from the side menu.
Select site audit from the metrics list, and then select your chosen period.
Next, click generate report and your report will automatically be downloaded. Use the easy reporting feature to keep your clients updated with their SEO site audit and showcase your hard work.
Want to know more about Agency360? Try a 14-day free trial here and start to level up your business.
Linkedin:
Have you performed a SEO site audit recently? Do you know how well your site is performing on Google?
If not, you could be lacking in vital SEO components and missing valuable traffic.
Claw your way to the top of the SERPs and check out our recent post on SEO site audits to boost your ranking.